Gifts under 10 euros for the Christmas tree
Gifts under 10 euros for the Christmas tree
Christmas, besides all the coziness, is also often getting and giving presents. And these do not always have to be expensive gifts. Because even a little something for under the Christmas tree gives fun and laughter.
Gifts below 10 euros for under the Christmas tree.
I list a few tips for you.
Christmas gifts for under the tree
No matter how we celebrate Christmas, with the family or with friends. Gifts under the Christmas tree are of course always allowed and how nice is it to spoil your family this year with a small gift, because that it does not always have to be expensive is shown by this nice list of gifts of 10 euros or less.
Gifts under 10 euros
What can you come up with now?
Cheerful socks
A nice gift that costs less than 10 euros, are socks. Socks under the Christmas tree, it is always possible. Especially these cheerful fruit socks from Hemdvoorhem.
Both adults and children wear these socks with great pleasure.
I received them from hemdvoorhem and my oldest son will be very happy when he will find them under the tree on Christmas Day.
Game card
For €5.00 you can already buy a game card for games such as the Nintendo Switch. So you can give an online membership as a gift or a shop credit, with which the recipient can put money on the PlayStation, for example. The last few years in elementary school, these shop credit game cards were the question among many youngsters at the December 5 lead, which is how I found out about their existence.
Coloring book for adults
You may not think of it at all, but coloring for adults can be incredibly relaxing. Imagine taking a break after a long day at work, grabbing pencils or markers and just relaxing and coloring. A coloring book for adults are nice gifts under 10 euros.
Ornaments for the Christmas tree
Personalize the Christmas tree with ornaments that really suit the person. My tree is full of these. Ornaments I got from my sister who lives in America.
And you used to see this often abroad. In the Netherlands you also see more and more Christmas ornaments appearing. Ornaments with for example a hobby, but you can also choose the favorite food or drink of someone or how about Takkie or Siepie known from Jip and Janneke and for sale at HEMA.
Prices vary of course, but there are plenty for a small price!
How nice to make it a tradition to buy an ornament every year that really suits that person.
For little ones Christmas with miffy
For younger children, a Miffy book is always fun. Also under the Christmas tree and with the book Miffy decorates the Christmas tree, you have a gift under 10 euros. In this book you see what miffy does at Christmas.
She decorates the tree, everyone gathers around and Miffy has wrapped presents for all her friends. Merry Christmas!
This cardboard book contains 21 removable Christmas ornaments to hang on the Christmas tree or in your room. These are made of sturdy cardboard, so you can use them again next year. When you remove the decorations from the book, you see new illustrations.
So you can keep reading the book!
Miffy Decorates the Christmas Tree is now available in bookstores and online.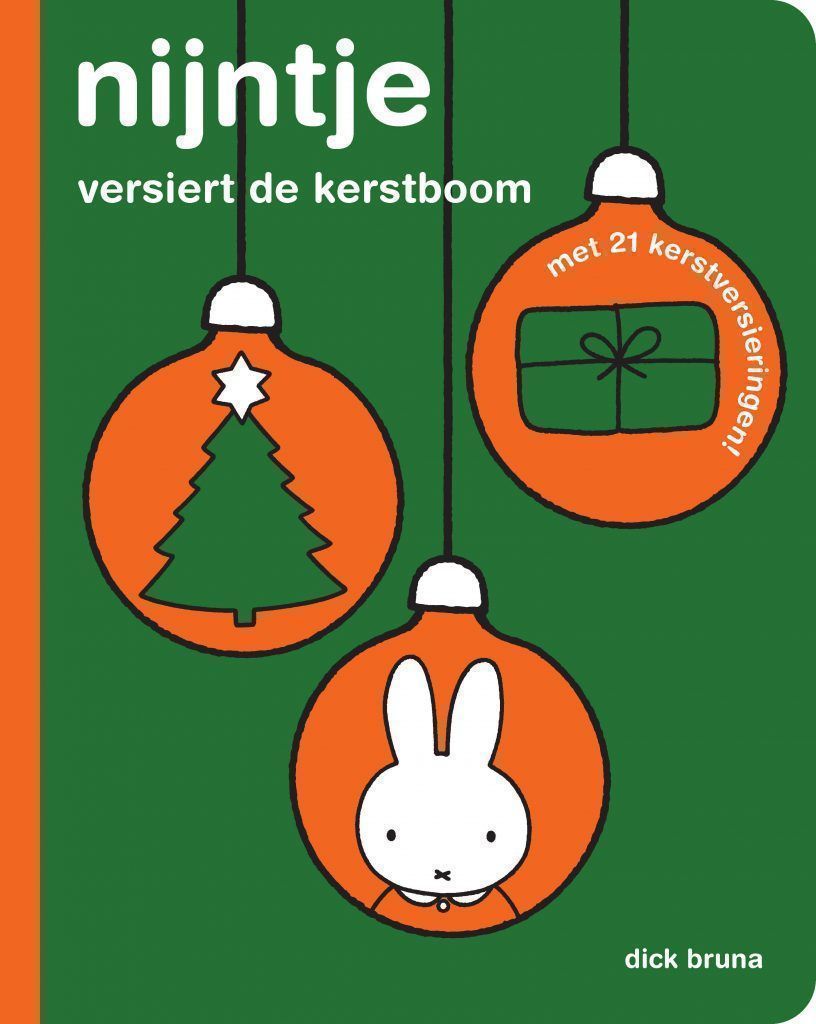 image gallery
Christmas gifts for under the tree
Maybe you have already celebrated St. Nicholas and just want a little something for under the Christmas tree, then you might benefit from the tips above. Gifts under 10 euros, because even a little surprise is appreciated.

photo's image bank/ free image by Myshun via Pixabay/affiliate