Make your own mask
Carnival: Make your own mask. Easy and fun
Soon it will be Carnival. Time to get crafty with the kids and make the cutest masks. You don't need much at all to have fun and let children create the most beautiful things.
Like nice happy masks.
Fond of dressing up
Also in Amsterdam where I grew up we used to celebrate Carnival at elementary school and when I moved to Zwaag when I was ten there was a huge parade every year. From the age of fifteen my sister and I always went with a large group of friends to the pub where it was a big Carnival party. I don't think we dressed up in those days, although I can't imagine that now, because dressing up is the most fun there is.
Halloween and carnival
Both at Halloween and Carnival, dressing up is what you're all about anyway and you see the most beautiful creations come along. You don't have to go out. You can also have a party at home these days.
Crafts for carnival
How fun is it to craft with your kids or just by yourself of course for Carnival. And you don't need that much at all.
Crafting masks for carnival
What you need:
Paper
Cardboard
craft stuff
markers
glue
drawing pen
SATURDAY.
How to make it:
First draw the shape of the mask on paper. I just kind of sketched a mask with a loose hand. Draw these over on cardboard.
Just measure where the eyes should be and draw them on it. Cut out the mask. And prick the eyes out of the cardboard with a pricking pen.
Decorate the mask exactly the way you want. Glue a skewer to the back of it just right with glue.
Super fun to make and decorate together with children! Have fun with carnival!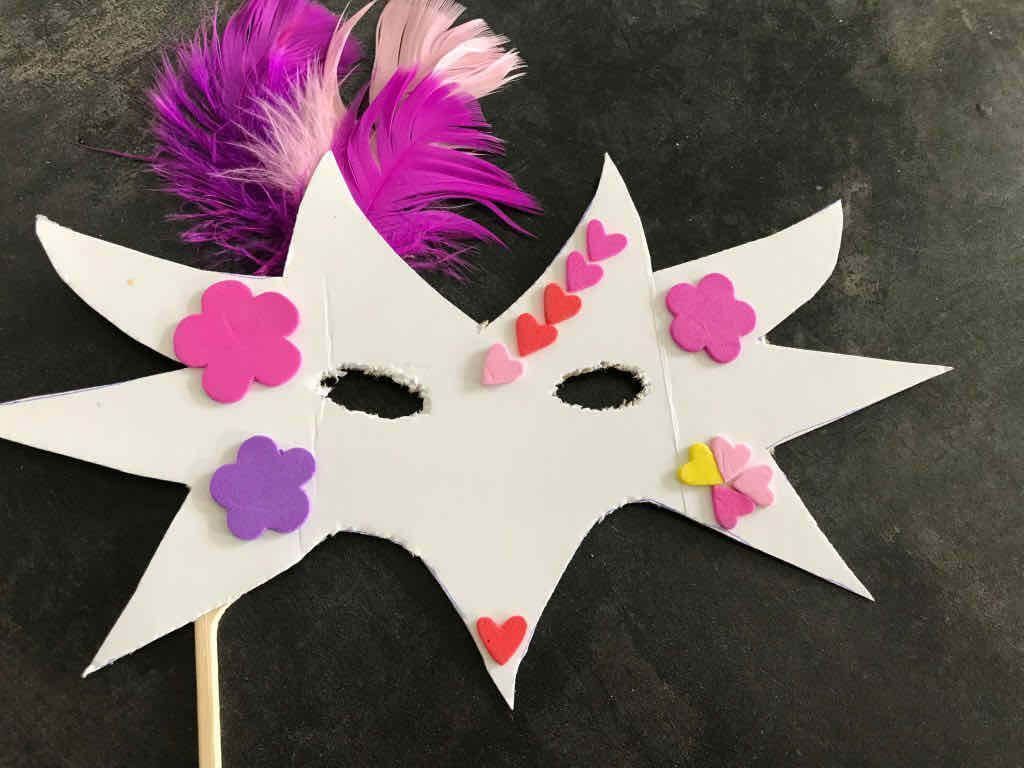 Crafting together
How fun it is to craft together for Carnival. Let children choose the cardboard, the colors, the decorations and make nice masks together. Fun guaranteed.