Blogboat – World Cleanup Day with Got Bag and Gardena
Blogboat – World Cleanup Day with Got Bag and Gardena
Along with the blog boat and immediately do something good for World Cleanup Day. The blogboat is an event for bloggers where companies show their products and where you can network. During this edition, Got Bag and Gardena were along for a demonstration and we went fishing to plastic in the Amsterdam canals.
The blog boat
The blogboat is an initiative of Marguerita van Marstyle.NL. She has been organizing the blogboat for a long time and this time I was too. It is an event where bloggers and companies can get to know each other.
Sponsor of this event is Starboardboats. They take care of the boat trip in Amsterdam, but ask something in return during this boat trip, namely that we help to free up the canals in Amsterdam Plastic. A very good initiative and this time it was also completely in line with the theme of the blog boat: World Cleanup Day.
Networks and demonstrations of companies
The present company for a demonstration was Got Bag. Marguerita represented Gardena during a demonstration of the articles of this brand. In terms of sustainability, both companies are in line with the theme of World Cleanup Day.
One produces products made from ocean waste and the other ensures that you have to buy fewer items, frequent use.
GOT BAG
Got Bag is a stylish and handy backpack made from 100% ocean plastic. The collection consists of various bags and accessories for sports, outdoor activities, weekends away or for business use. There are different sizes of bags, but also handy accessories such as a passport cover, wallet or (bank) card holder.
For the production of the articles, ocean plastic is collected by Got Bag's own clean -up team in Indonesia. For each bag made, up to 5 kg of plastic is removed from the ocean. But the belts and clips are also made of recycled cap and the bags have an organic PU coating. That not only makes the bags beautiful and durable but also water -resistant and practical.
In addition to the adult bags, Got Bag now also has a children's collection, you can read more about this quickly, here on my blog.
The bag has a beautiful color, is durable and practical. Due to the wide tires, the bag is very comfortable, it has a separate laptop compartment and different zippers on the inside and outside of the bag.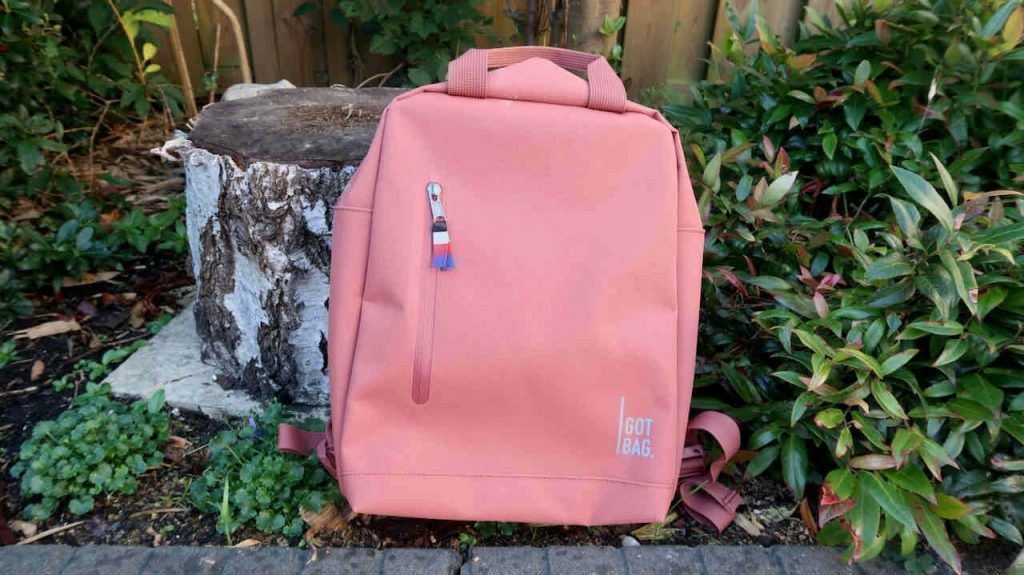 Gardena
We also received a demonstration of the articles from Gardena. Marguerita demonstrated us how you can easily put different parts on the stem with a combination of stem. This way you can remove the rake from the stem with a turn and replace it with a snow racer or broom.
Ideal. Certainly because you only need a handle for different actions in and around the garden. Speaking about sustainably and also saving space.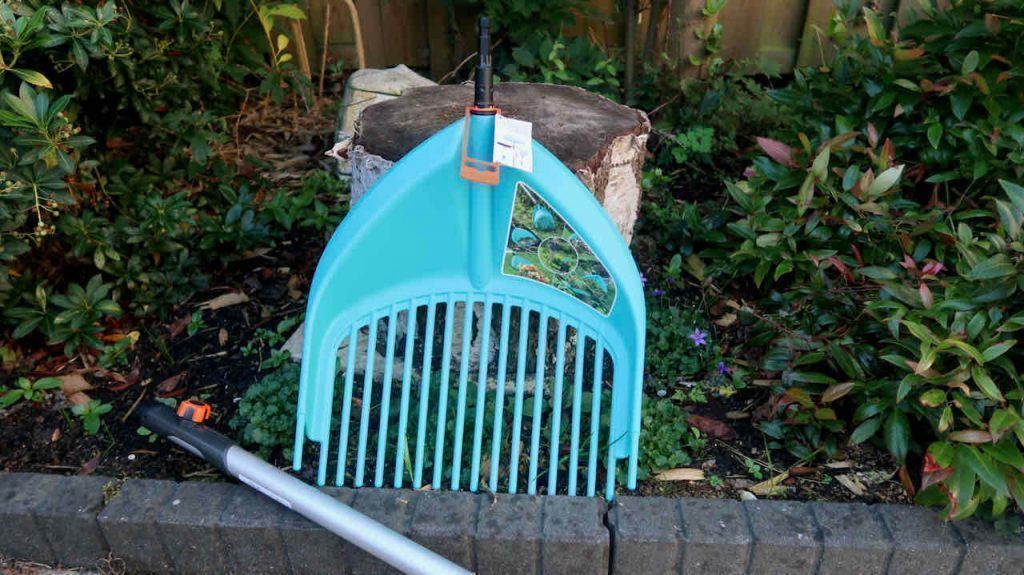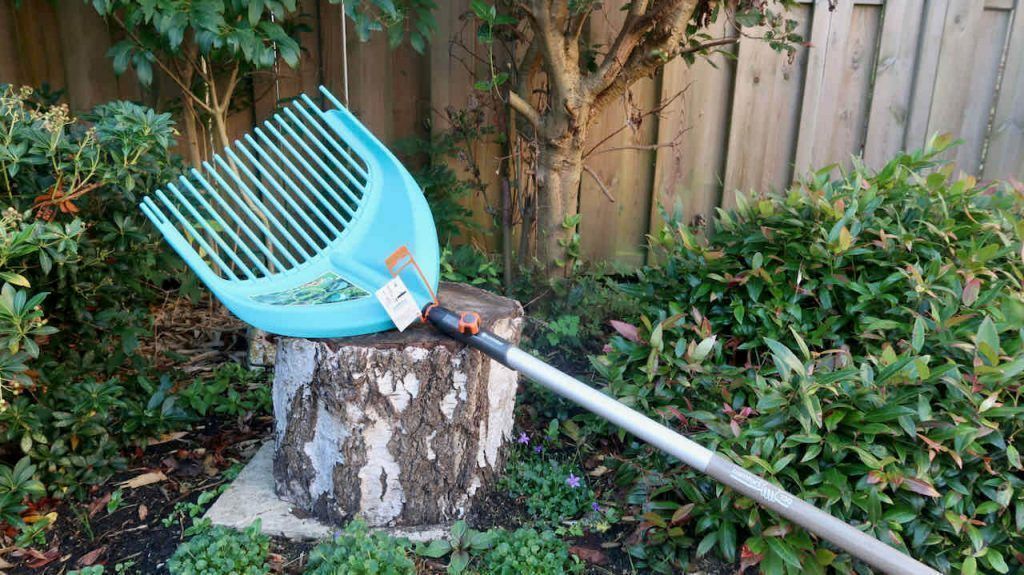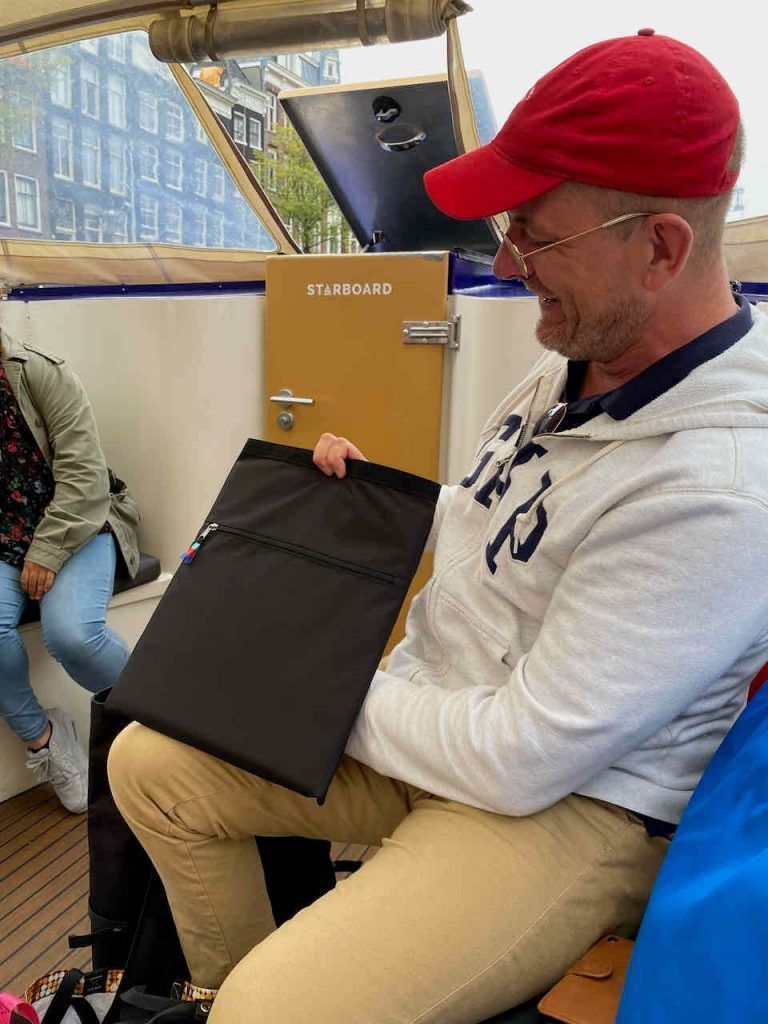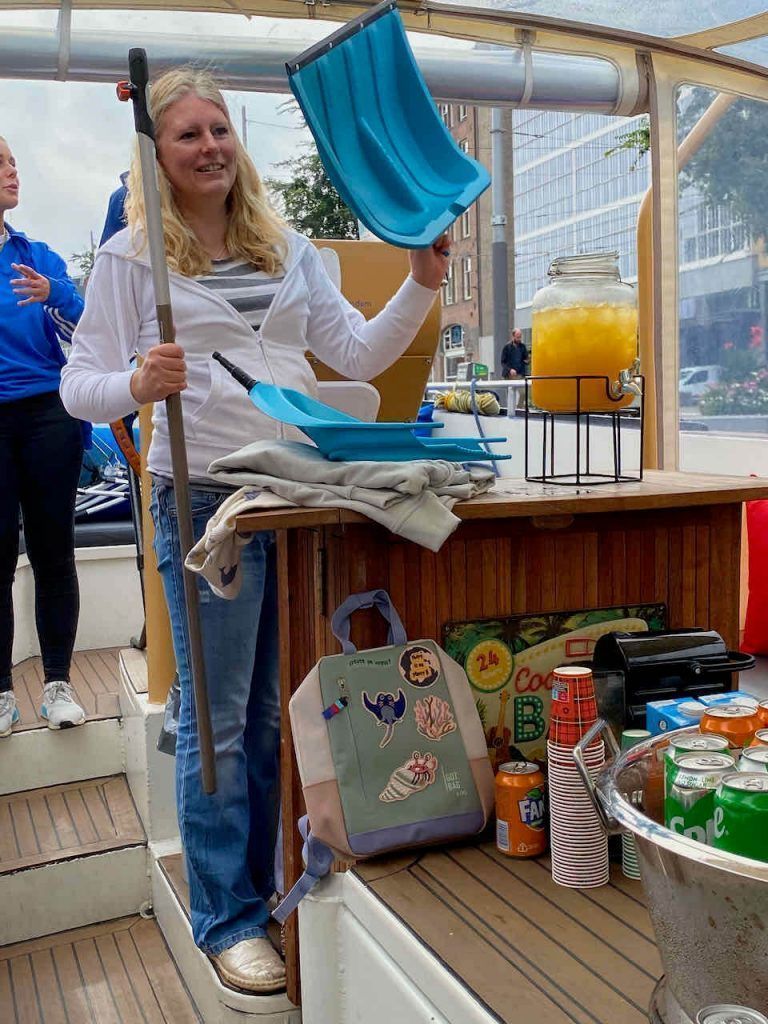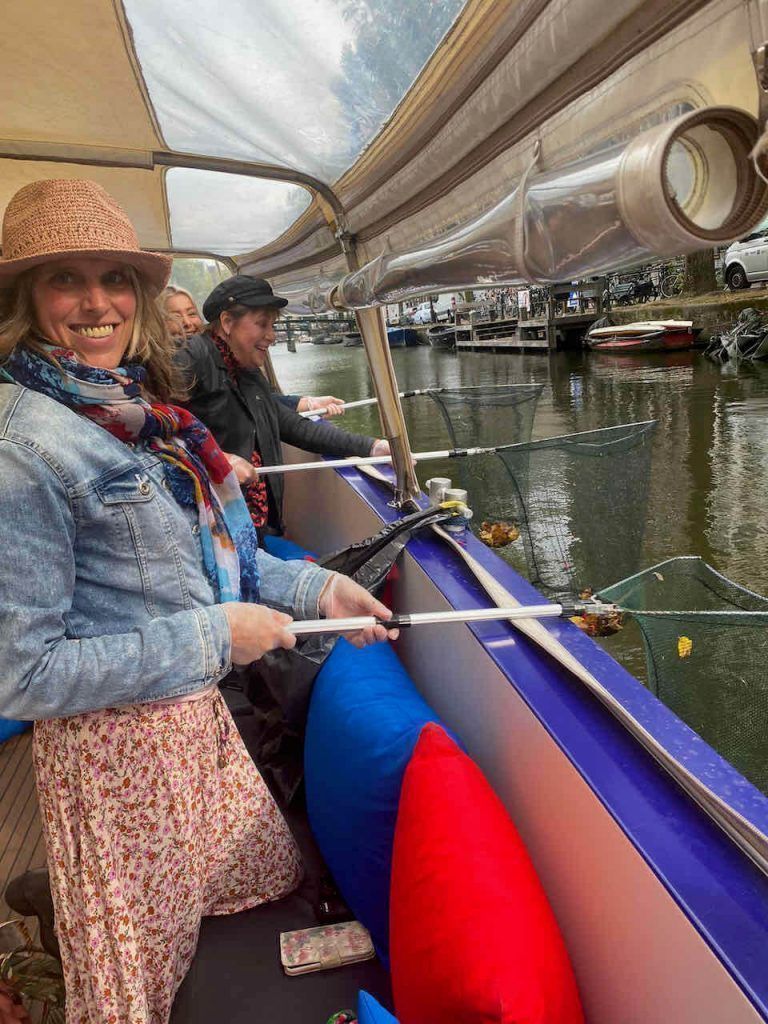 Canal Cleanup with Starboardboats Amsterdam
As I already started, we sailed with Starboardboats through the canals of Amsterdam. Last year I was already allowed to take a beautiful private boat trip through Amsterdam. Then we really saw the tourist attractions of Amsterdam. This time we went to another place and it is ' De Reden.' Because of the tourists who come here, there is a lot of (plastic) waste in the canals here. Here we went to work with our nets.
And really, what a mess is in the water. If you now also want to sail with these starboardboats. In December and January they will provide a daily Boot Operation during the Amsterdam Light Festival.
Maybe a nice tip!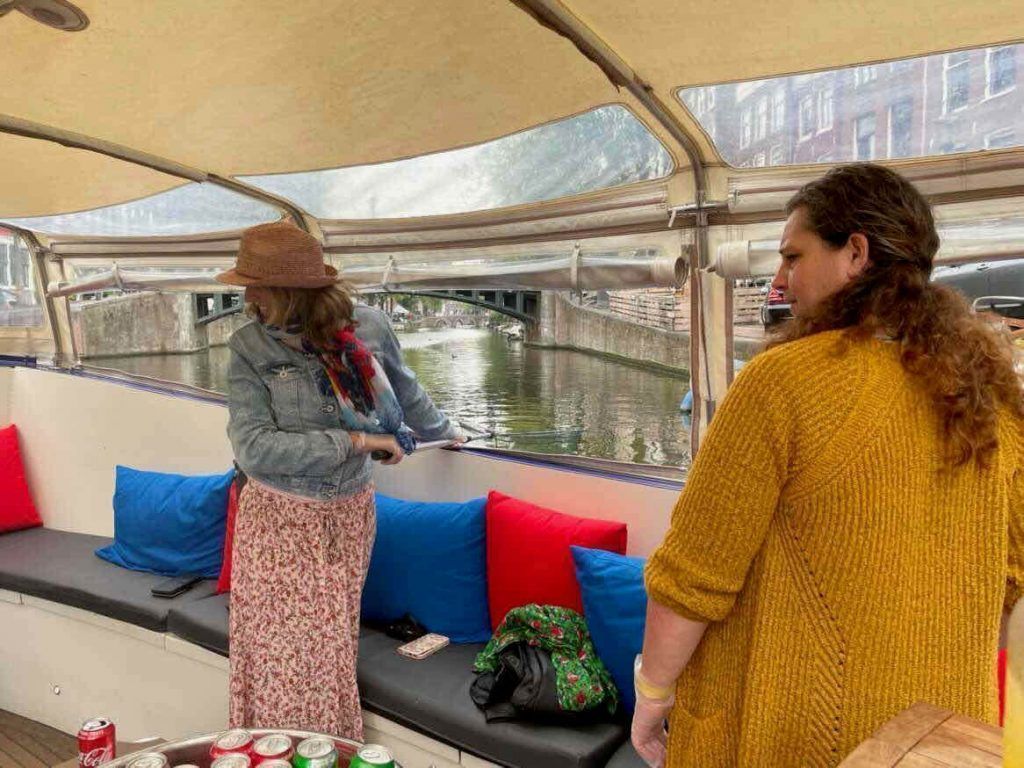 Meet networks and bloggers
What a wonderful day we have had and how nice it is to meet other bloggers. We were very lucky with the weather. Were well cared for and received a notebook and pen in Marstyle private label and a delicious box of chocolate box in our goodie bags. What a wonderful treat this was.
You can find more information about the blog boat here.