5 x inspiration for a road trip through the Netherlands
5 x inspiration for a road trip through the Netherlands
Are you staying home this year in the summer vacations, but do you want to do something, then a road trip through the Netherlands maybe a nice idea. Hostel chain Stayokay recently launched a new tool that makes it easy to plan a road trip through the Netherlands. Whether you want to tour for a weekend or see as much of our country as possible for two weeks, you can create your itinerary entirely yourself.
Do you choose the city, coast or nature
Wherever your vacation wishes lie in the city, the coast or nature, at Stayokay they are happy to help you select your favorite hostels. In this article 5 beautiful places that serve as the perfect base for a road trip through the Netherlands.
A road trip through the Netherlands with Stayokay
Maybe you want a weekend away, a midweek or have longer time. With Stayokay You Can Easily Make A Road Trip Through The Netherlands. Stayokay Has Twenty Locations in the Most Beautiful and Unique Places in the Netherlands. You Choose Where You Want To Sleep, For Example in A Private, Family or Comfort Room Or in a Sustainable Wikkelhouse.
A Breath of Fresh Air in Noordwijk
Get a Breath of Fresh Air on the Dutch Coast with a Stay at Stayokay Noordwijk. The Hostel is Directly Adjacent to the Dunes and Forest, Suitable for a nice day at the Beach or to Explore the Village and its surroundings by Bike. In And around the Spots Near Noordwijk, Plenty To Do For Young and Old Alike is.
Another Great Place to Visit in Noordwijk is Space Expo.
Sleep in A Castle in Domburg
Stayokay Domburg is a hostel at a unique location in Westhove Castle. This castle was recently named one of the most beautiful castles in the Netherlands by the ANWB. Besids the Special Experience of Staying Overnight in A Castle, there is also Plenty to Do in this Seaside Resort in Zeeland. Take A Look At The Cozy Atmospheres In The Village Or Settle Down At One Of The Many Beach Bars.
Driving by Car is fun but in Domburg and surroundings you can also bike very well and nice to walk to the water tower.
Stay A Few Days In The Hague
Stayokay the Hague is a few minutes by bike from the Beautiful City Center Where You'll Find Beautiful Buildings, Unique Museums and Lots of Cozy Restaurants. You can take a nice walk from Lange Lindelaan and Then Go Shopping at One of the Many Trendy Stores. The Rooms at Stayokay the Hague Have Recently Been Renovated And Are Mega Hip. The Perfect Location for A Friends Weekend And Course A Great Start for a Road Trip Through The Netherlands.
To the Achterhoek
The big city is fun, but the Achterhoek is also a great place to visit during your road trip through the Netherlands. Stayokay Has Locations in the Achterhoek and Stayokay Gorssel is one of them. The Norwegian Atmosphere Mixed with Achterhoekse Cosiness is A Good Combination. There's a view of the beautiful backyard and nearby you'll find the cozy haneatic cities of Deventer and zutphen. Gorssel is One of Several Locations Today that Have Charging Stations for Electric Cars ' S.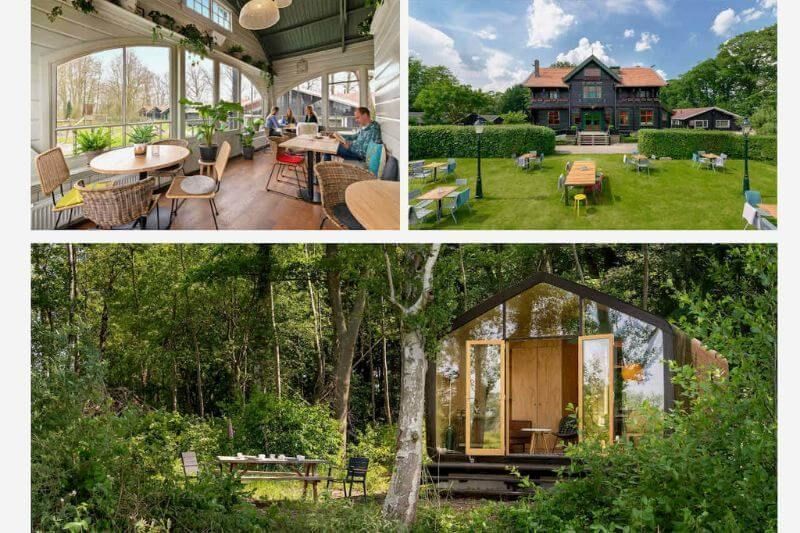 Maastricht should not be forgotten this vacation
This Chic and Cozy Town in The Sunny South is also Well Worth a Visit. Stayokay Maastricht is Located Along The River Maas and Within Walking distance. Say Maastricht and You Say Burgundy Enjoy: From Wine Tasting in a French Atmosphere To Extensive Drinks. And while you're there, you can't say no to a piece of flan.
How It Works?
On the Stayokay site you can choose from 20 Stayokay locations and add them to your road trip if you wish. You can compile your trip and accommodation Completing yourself: Whether you want to tour for a weekend or see as much of the Netherlands as Possible for 2 Weeks. Anything Goes!