A peek into the nursery wallpaper tree
A peek into the nursery wallpaper tree
Last week I shared the first peek into the nursery. You could then peek into little man's nursery. This week a look at the youngest lady's nursery. Still a baby room of course, because she is only 5 months old.
I am also very proud of this room. We had an awesome wallpaper tree designed and it was the inspiration for the rest of the room.
A peek into the nursery; wallpaper tree
Three years ago we moved to our current house. A house we are very happy with and proud of. Furnishing was occasionally a tough job because of the many windows and tall, round walls. So you can see this in this 'peek into the nursery'.
The youngest's room, like the other bedrooms, has walls 5 feet high. How to make something nice out of it? We started looking for wall decorations.
Wallpaper Tree
Three years ago you could already see several wallpaper trees appearing in baby rooms. I really liked them but usually these are no taller than 2 meters. At a trade show we spoke to the designer behind the amazing wallpaper of Perron 11.
They designed a wallpaper tree for us of over 4 meters high, which fits perfectly on the wall. It was a bit of a chore to get it on the wall but I'm still happy with it.
Stars
When I was pregnant with the oldest, we bought the crazy baby room from Riviera Maison. The furniture contains stars and the text 'A Star is Born'. So I thought it would be fun to reflect the stars in the rest of the room. On the floor there is a super soft light gray rug with a white star on it.
I bought these at Saartje Prum. Which, by the way, is a very nice webshop, if you are looking for inspiration for your nursery. You can also find a star pattern in the wallpaper tree.

From boy's room to girl's room
As you could read last week the little man moved to the guest room when the youngest was on the way. To turn the boys' nursery into a girls' nursery, I swapped all the turquoise decor for eggplant and pink decor. So the wallpaper tree got extra purple butterflies and the dresser and crib got eggplant details.
I chose the fine products of Koeka to give the room a real girly look.

Also with this nursery we are very happy. It has become a nice room in which our little girl sleeps wonderfully. We are already itching for inspiration for when she grows up.
What kind of nursery shall I make of it then?
A peek into the nursery of….
What do you think of this nursery with the unusual wallpaper tree?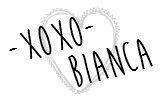 ♥ ♥ ♥ Fulltime Mama uses affiliate links. This means that if you click on one of the links, we may receive a small commission on it. It costs you nothing extra, but it does give us something. With these proceeds we can maintain this website. Also, sometimes we get paid for an article or we get a product in exchange for a blog post.
Our opinion remains unchanged and honest. For more information please read the disclaimer. ♥ ♥ ♥