Dino's at Duinrell- They'll be back in October
Dino's at Duinrell- In October they are here again
Fond of dinos and amusement parks? Then you are in the right place at Duinrell in the month of October. Because between 1 October and 1 November 2020 giant dinosaurs will return to Duinrell!
Dino's at Duinrell
How cool is this! Do your children love dino's?? On searching for dino's and at amusement parks? Between October 1 and November 1, 2020, Duinrell is the place to be because in this month gigantic dinosaurs are hidden at Duinrell.
Besides all forty attractions and 21 slides in the Tiki Pool, guests can search for twenty life-size and moving dinosaurs during their visit to Duinrell.
Spotting dinosaurs together
Twenty life-size dinos are hidden among the forty attractions at Duinrell during the month of October. They roar, move and the carnivorous dinosaurs look dangerous with their razor-sharp teeth. A free treasure hunt is available at the entrance, with which children can search for the various dinosaurs like a real Duinrell-Dino-Ranger.
Kids playfully learn all about dinosaurs along the way, including where they used to live and what they ate.
Join the win action in the park
Part of the scavenger hunt is to take an original Dino photo (or video) and share it with hashtag #duinrell via Instagram. In autumn Duinrell is at its best. The trees sparkle in a hundred colors and now that the dinosaurs are all getting a nice spot among the rides, it invites you to take beautiful pictures of them. And of course we love to see how our guests experience the dinosaurs," explains Cindy, spokesperson at Duinrell.
Early November Duinrell chooses the best dino picture and the winner wins a weekend trip to the Duinrell vacation park.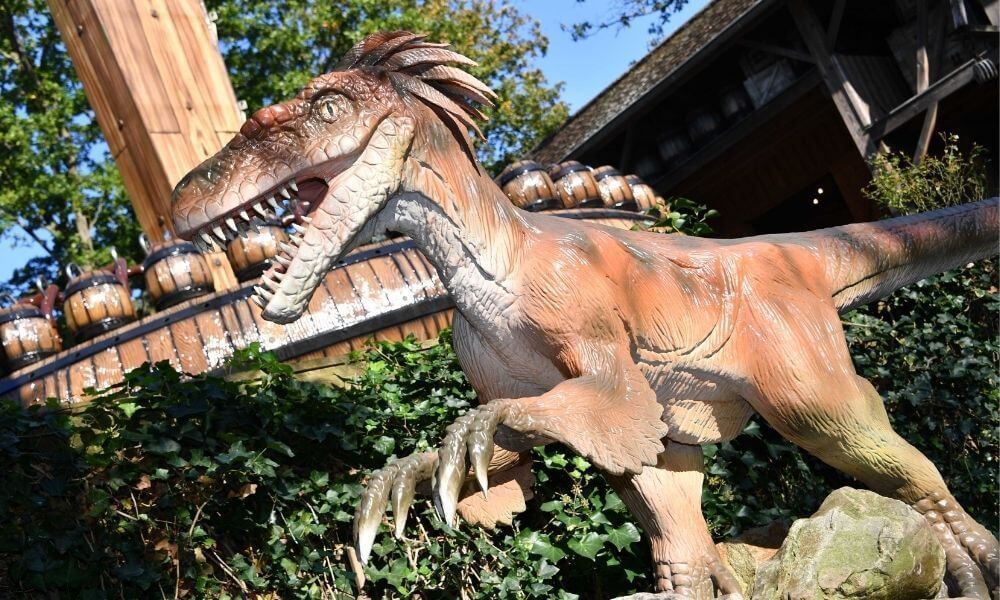 Booking in advance is mandatory
Because the amusement park and Tiki Pool can only receive a limited number of visitors, guests book their visit in advance online. Guests can choose between two types of tickets during the day: access to the attractions or access to the attractions including 2 hours access to the Tiki Pool. Guests pay nothing extra for the dinos and the scavenger hunt can be picked up for free at the entrance.
You can also stay overnight again
Who wants to get away for a while can also stay overnight at the vacation park of Duinrell. Guests can choose from an overnight stay in a Duingalow, a Lodgetent or a spot on the campsite. The whole month of October includes entrance to all attractions and of course the dinosaurs.
Depending on the type of accommodation and length of stay, guests also have access to the Tiki Pool, the largest indoor water park in the Benelux.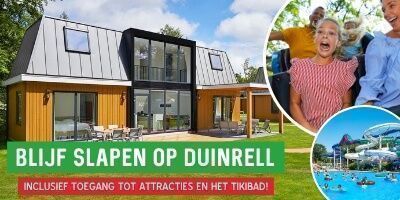 Come and enjoy
So for all fans of amusement parks and / or dino's the month of October Duinrell is the place to go. Fun for fall break, a study day or the weekend. Book in advance and maybe you can make a whole weekend out of it with an overnight stay and all!